MSE Retaining Wall with Granite Block Facing
OMNI Hotel at The Battery Atlanta
Atlanta, GA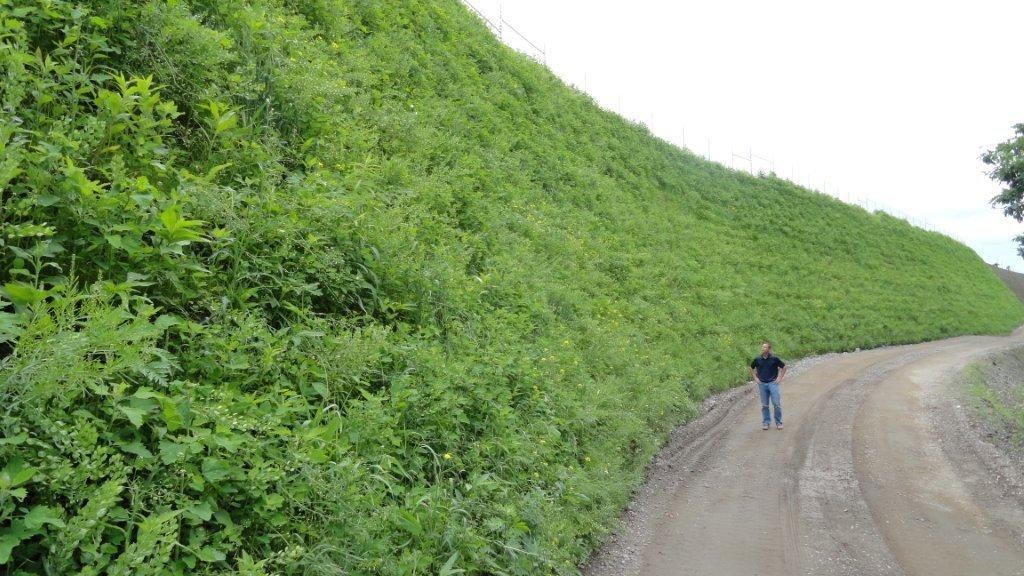 MSE Berm
South Hadley Landfill
Vertical Waste Expansion
South Hadley, MA
MSE Panel and Soldier Pile with Pre-Cast Lagging Retaining Wall
Natural Gas Liquids Rail Yard PH II
Hopedale, OH
MSE Panel and Soldier Pile with Pre-Cast Lagging Retaining Wall
Natural Gas Liquids Rail Yard PH II
Hopedale, OH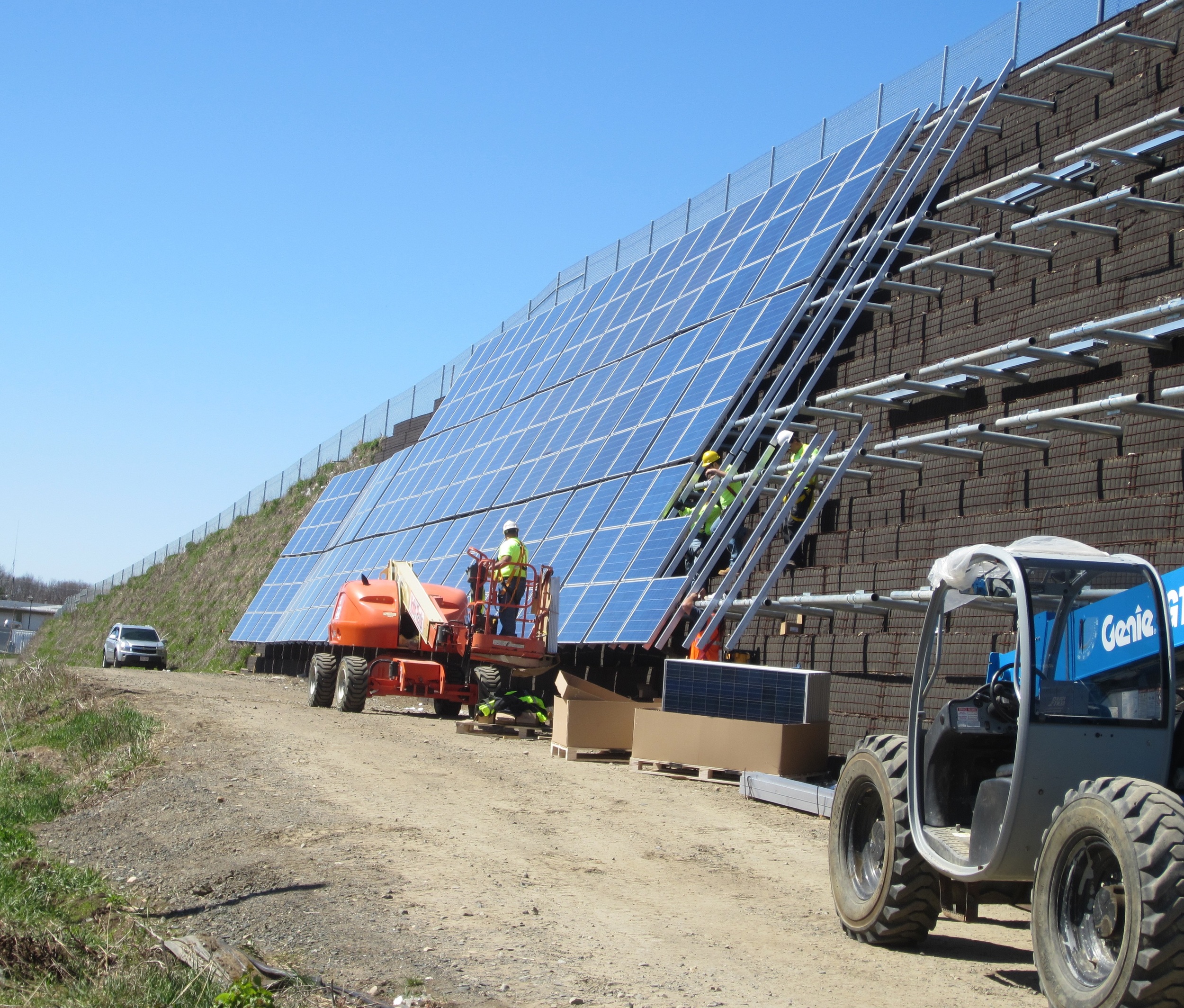 MSE Berm
South Hadley Landfill
Vertical Waste Expansion
South Hadley, MA
Gabion Retaining Wall
Fort Campbell Equipment Maintenance Facility
Fort Campbell. TN
Large Block Retaining Wall
Electric Transmission Facility
West Union, WV
MSE Panel Retaining Wall
University of Virginia
North Grounds Connector
Charlottesville, VA
Soldier Pile Retaining Wall & MSE Wire Face Retaining Wall
MSE Segmental & MSE Rock Filled Welded Wire Faced Retaining Walls
Montage Resort & Spa
Park City, UT
GeoStorage Undergound Storm Water Detention
Collegiate Housing Development
San Marcos, TX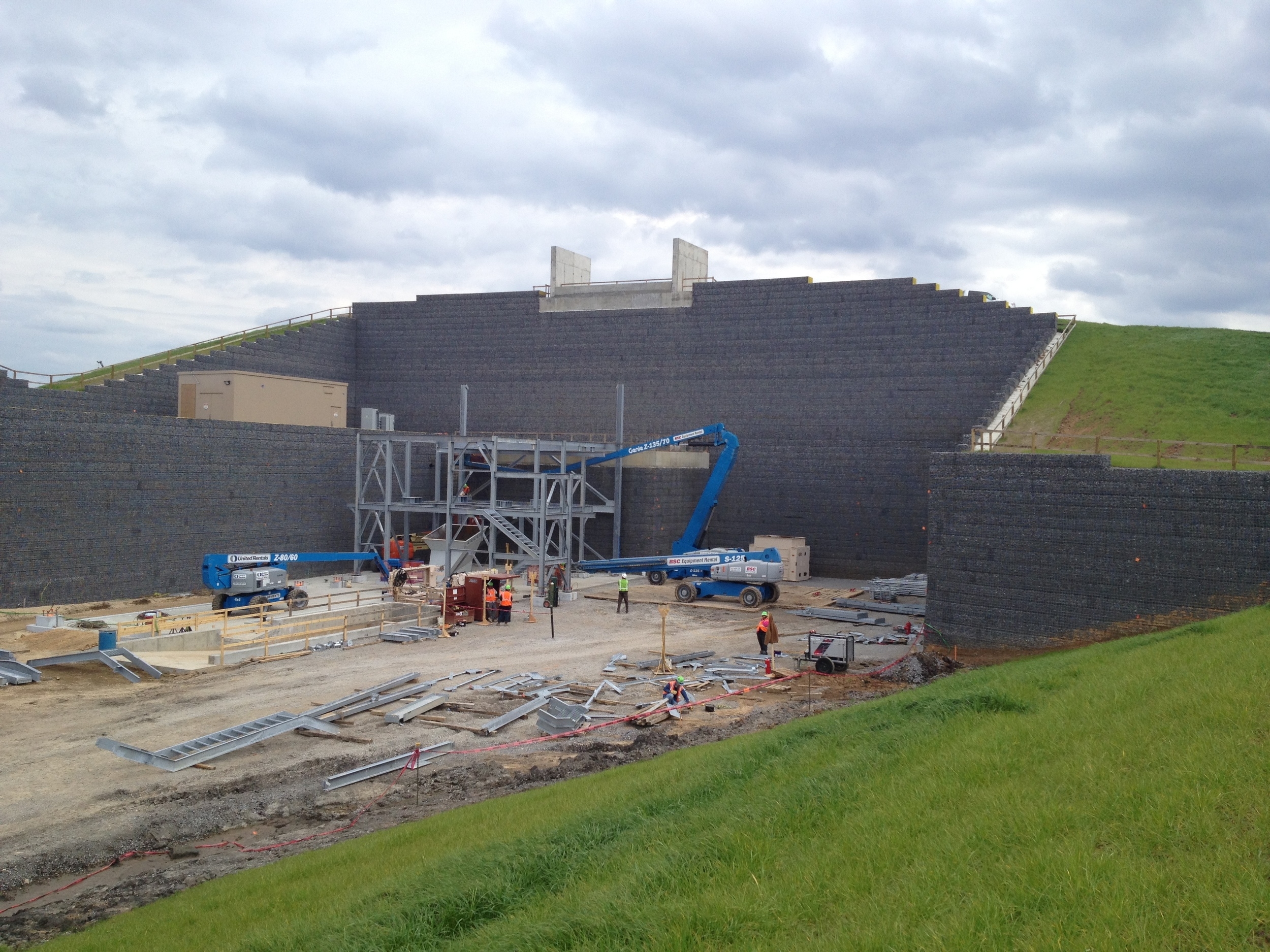 MSE Rock Filled Wire Face Retaining Wall
Plant Ratcliffe IGCC Lignite Facility
Kemper County, MS
MSE Vegetated Wire Face Retaining Wall
Nashville West Retail Center
Nashville, TN
MSE Wire Face with Stone Cladding
Long Bridge Park
Arlington, VA
Vehicular Bridge
Wissler's Run Stream Crossing
Drumore , PA
Reinforced Soil Slope
Cryogenic Plant
Bulger, PA
Reinforced Soil Slope
Cryogenic Plant
Bulger, PA
Large Block Retaining Wall
Compressor Station
Charleston, WV
Soldier Pile with Wood Beam Lagging and Large Block Retaining Wall
Compressor Station
Charleston, WV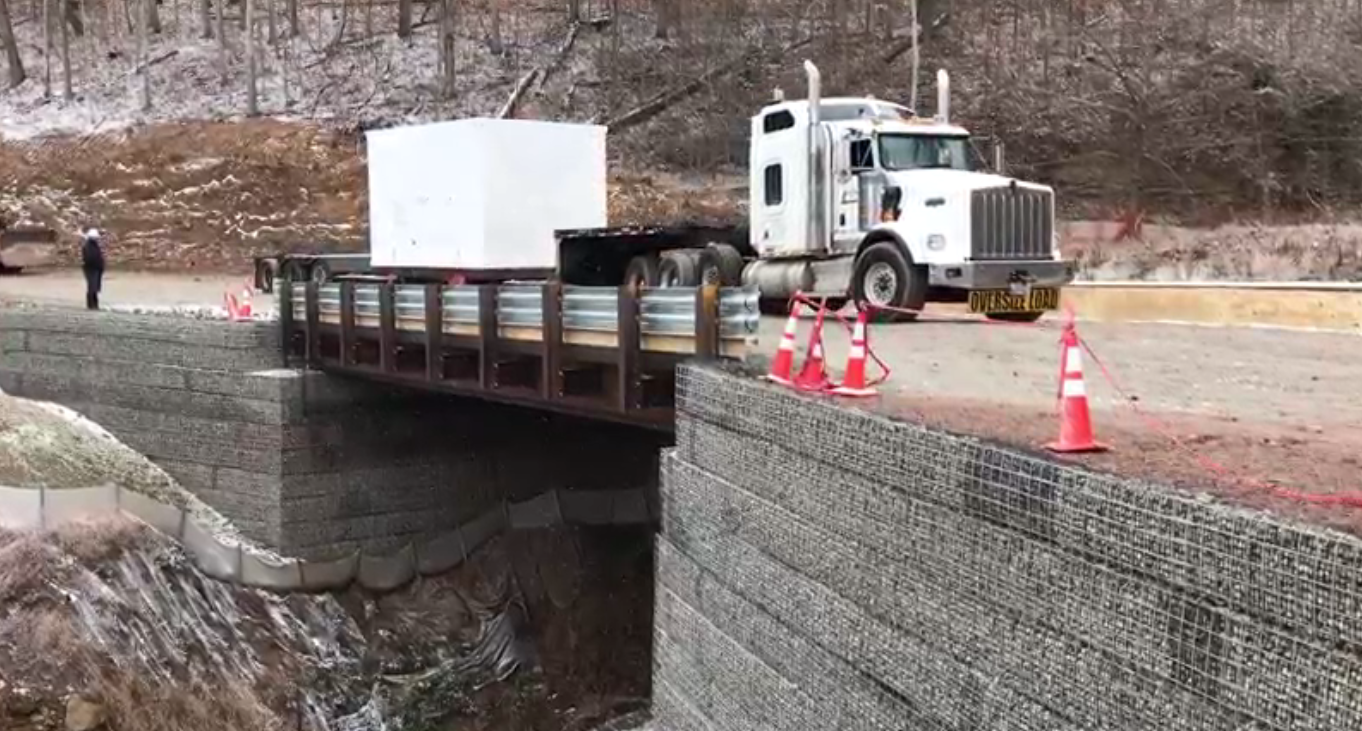 Bridge Structure with MSE Rock Filled Wire Face Abutments
Compressor Station Haul Road
Charleston, WV
MSE Vegetated Wire Face Retaining Wall
Retreat at Harrisonburg
Harrisonburg, VA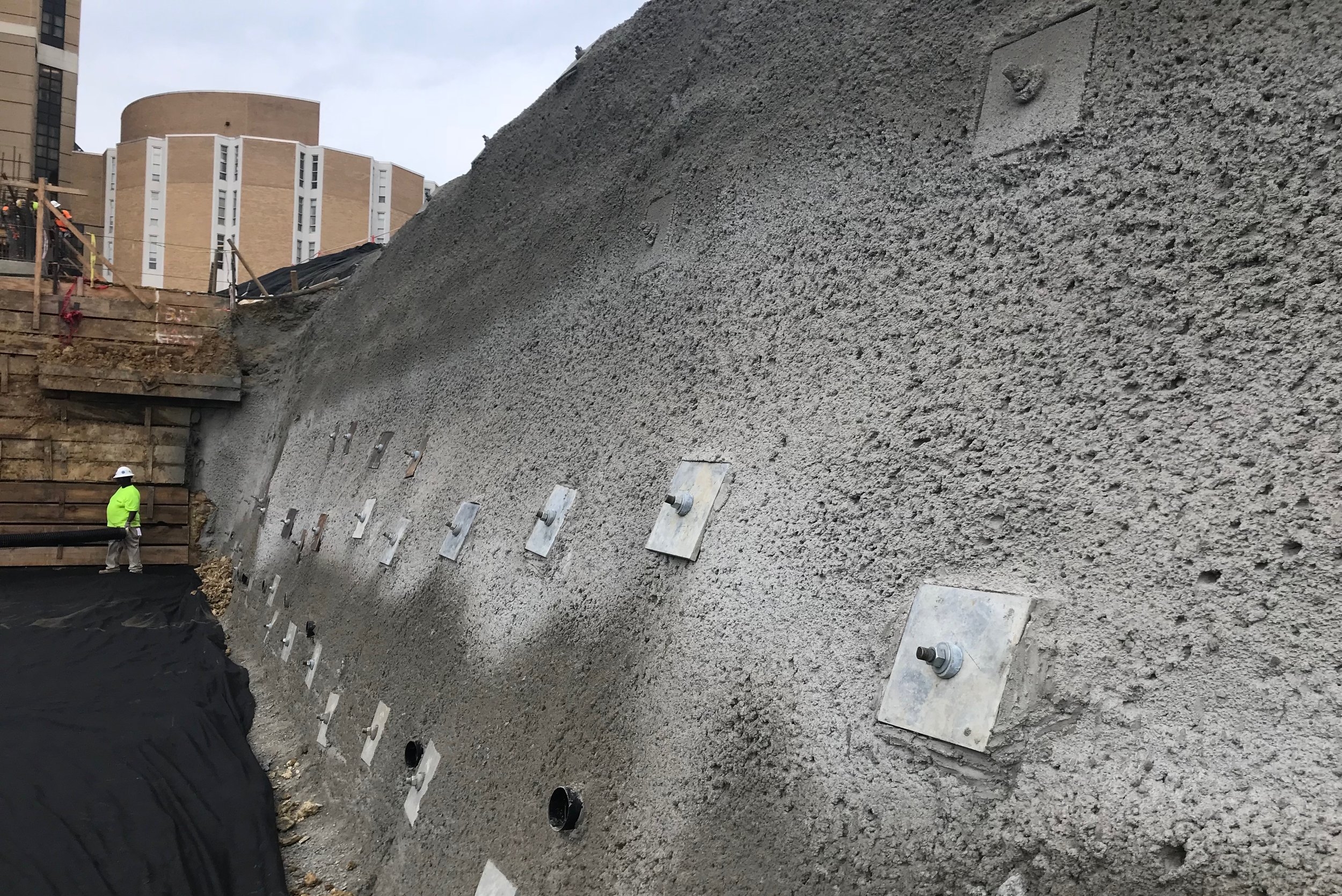 Soil Nail Temporary Shoring
Children's Hospital of Mississippi
Jackson, MS
Soil Nail Retaining Wall
The Crossings at Brentwood
Brentwood, TN
Rock Nail Slope Stabilization
Compressor Station
Imperial, PA
Soil Nail Retaining Wall
The Crossings at Brentwood
Brentwood, TN
Soil Nail Retaining Wall
The Crossings at Brentwood
Brentwood, TN
Reinforced Soil Slope
Compressor Station
Smithfield, WV
Shotcrete Pond Spillway
Waste Management Grand Central Landfill
Penn Argyl, PA
Vegetated MSE Lined Storm Water Detention Pond
Waste Management Grand Central Landfill
Penn Argyl, PA
Anchored Soldier Pile Retaining Walls
Compressor Station
Charleston, WV
MSE Berm
LG&E Trimble County Generating Station
Fly Ash Pond Vertical Expansion
Bedford, KY
Soil Nail Slope Stabilization
Natural Gas Processing Facility
New Milton, WV
Soil Nail Slope Stabilization
Natural Gas Processing Facility
New Milton, WV
Soil Nail Slope Stabilization
Natural Gas Processing Facility
New Milton, WV
MSE Vegetated Wire Face Retaining Wall & Large Block Retaining Wall
Surface Detention Pond
Fannin Station
Houston, TX
We make your development possible through innovative engineering and reliable quality construction.
Our Mission
Pinnacle Design/Build Group, Inc. shall provide the highest quality and most cost-effective constructed geotechnical structures to our customers.
Our Promise
We shall strive each day to differentiate ourselves from the competition by creating a workplace where a team of highly talented, motivated, and enthusiastic employees are dedicated to our customers needs.
Our Goal
We will endeavor to earn our customers' loyalty by continually meeting or exceeding their expectations and by developing relationships with vendors and suppliers based upon respect and integrity.